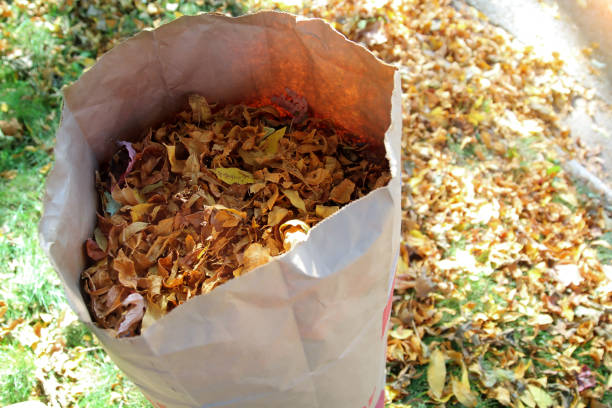 Jul 16, 2020
Trash, Recycling, & Leaf Waste
Thank you to the residents who take the time to follow our Leaf Waste Collection guidelines and properly separate their leaf waste from regular trash and recycling.
Unfortunately our crews continue to find trash and unacceptable waste materials mixed in with leaf waste. The Township's collection guidelines state that leaf waste, garden residues, and shrubbery are to be placed in biodegradable paper bags so they can be composted into mulch that is available to residents free of charge. These guidelines are from the Department of Environmental Protection.
Please be conscious of what you put in your leaf bags. Trash, grass and weeds must be disposed of separately in plastic trash bags or trash cans and placed out for regular trash collection.
Our crews try to pick out what they can but it is hard to keep up with due to large amount of product that needs to be ground up.
Please see the linked video for a detailed description of our Leaf Waste Collection program.
For more information on our Leaf Waste Collection Program, please visit our page for requirements and guidelines.  
---
Want to receive Township news and alert notifications?
Be sure to subscribe to receive Township notification categories by registering on the NEW Springfield Township website (www.springfieldmontco.org)! It only takes a few minutes and is incredibly easy. Check out our video tutorial on how to sign up today.