Events and Classes for Adults

DEC. 1ST – KING OF THIEVES – Michael Caine heads a crew of retired crooks who pull off a major heist in London's jewelry district. What starts off as their last criminal hurrah quickly turns into a brutal nightmare due to greed. Based on the infamous true events. Based on true events! Rated R – 108 mins.
DEC. 8TH – THE DONUT KING -  A documentary of the rags to riches story of Ted Ngoy, a Cambodian refugee arriving in America in 1975 and building a multi-million-dollar empire baking America's favorite pastry, the donut. His story is one of love, hard knocks, survival, and redemption.  By 1979 he was living the American Dream, but a great rise can come with a great fall. Not rated- 1 hr 20 mins.
 DEC. 15TH – BRITT-MARIE WAS HERE - Walking away from her loveless marriage and taking a job in a derelict, financially devastated town, sixty-three-year-old Britt-Marie uses her fierce organizational skills to become a local soccer coach to a group of lost children. Based on the book by Fredrik Backman. Rated PG – 1 hr 37mins
 DEC. 22ND – LAST CHRISTMAS - In recovery from a life-threatening illness, Kate's work as an elf at a Christmas-themed shop begins to suffer as she keeps the secret from her employer and does not discuss it with her first-generation immigrant parents or her distanced sister. As the holidays draw closer, she encounters the same kind-hearted man repeatedly. She finds herself eventually warming to him despite his unreliable nature, letting his optimistic worldview gradually change her and allow her to open her heart.  Emma Thompson, Emilia Clarke, and Henry Golding star! Rated PG-13 1 hr 43 mins.
 DEC. 29TH – WOMAN OF THE YEAR – Let's end the year with a classic!! Katherine Hepburn and Spencer Tracy star in this 1942 comedy! Tess and Sam work on the same newspaper and don't like each other very much. At least the first time, because they eventually fall in love and get married. But Tess is a very active woman and one of the most famous feminists in the country; she is even elected as "The Woman of the Year." Being busy all the time, she forgets how to really be a woman and Sam begins to feel neglected. 1 hr 54 mins.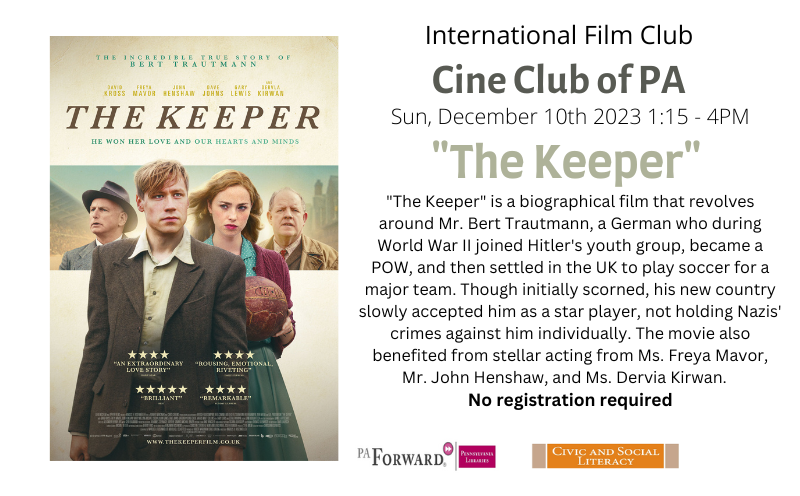 Afternoon Book Club
The monthly book club is meeting  on the 3rd Wednesday of each month at 4 PM
Please email Mary Lou Hughes at mlhughes@mclinc.org for more information. 

Evening Book Club
The monthly book club is meeting  on the 4th Thursday of each month at 7 PM (meeting is on 3rd Thursday if 4th week is a holiday).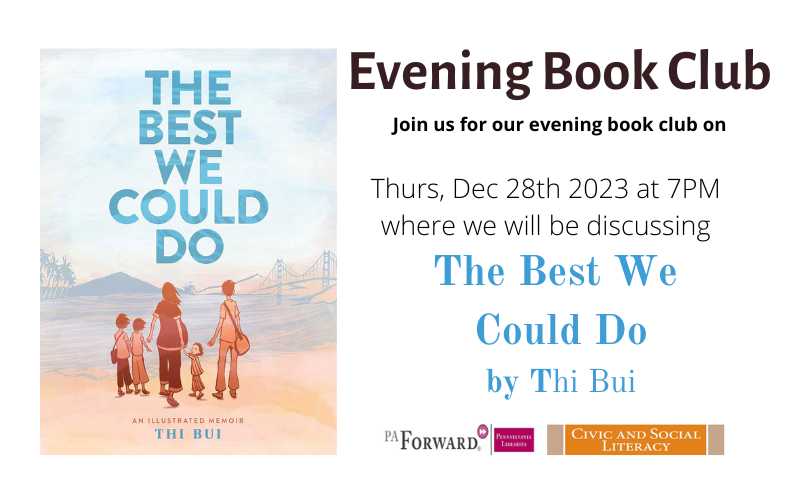 Please email Mary Lou Hughes at mlhughes@mclinc.org for more information.