Events and Classes for Adults

FEBRUARY 3RD – MICHAEL JACKSON'S THIS IS IT- A rare, behind-the scenes look at the performer as he developed, created and rehearsed for his sold-out concerts at London's O2 Arena, from April through June of 2009. Rated PG 1 hr. 51mins.
 FEBRUARY 10TH – MRS. HARRIS GOES TO PARIS – A humorously heartwarming story about a London housecleaner who thinks her life will change for the better if she can own a Christian Dior designer gown. Based on the 1958 book! Rated PG ~ 1 hr. 55mins
 FEBRUARY 17TH – GIVE ME LIBERTY – Trying to get his Russia grandfather and émigré friends to a funeral causes Vic, a medical transport driver, to go off-route, resulting in a hilarious, hectic, compassionate outing! Not Rated- 1 hr 51 mins. Winner of the 2019 Top 10 Independent Films
 FEBRUARY 24TH – TOP GUN- MAVERICK – Tom Cruise is back and in the pilot's seat in this exciting sequel to Top Gun! Training a detachment of graduates for a special assignment, Maverick must confront the ghosts of his past and his deepest fears, culminating in a mission that demands the ultimate sacrifice from those who choose to fly it.  Rated PG-13- Action/Drama 2 hrs. 11 mins.

Afternoon Book Club
The monthly book club is meeting  on the 3rd Wednesday of each month at 4 PM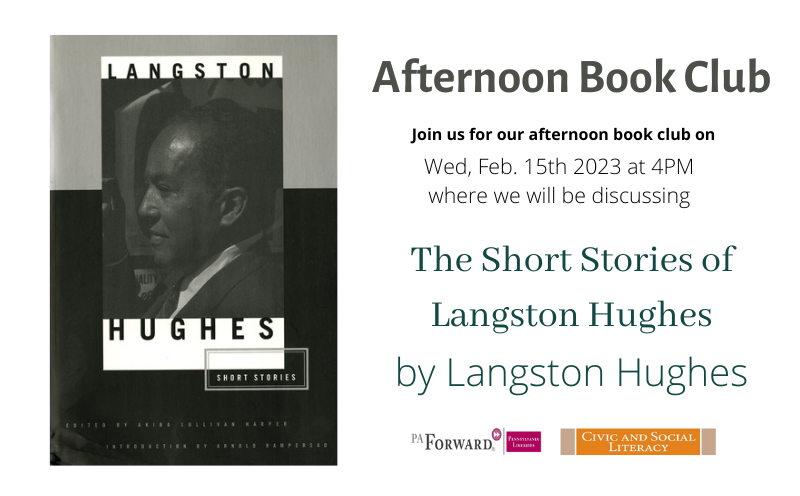 Evening Book Club
The monthly book club is meeting  on the 4th Thursday of each month at 7 PM (meeting is on 3rd Thursday if 4th week is a holiday).
Please email Mary Lou Hughes at mlhughes@mclinc.org for more information.