Events and Classes for Teens
Check out upcoming events and classes for teens.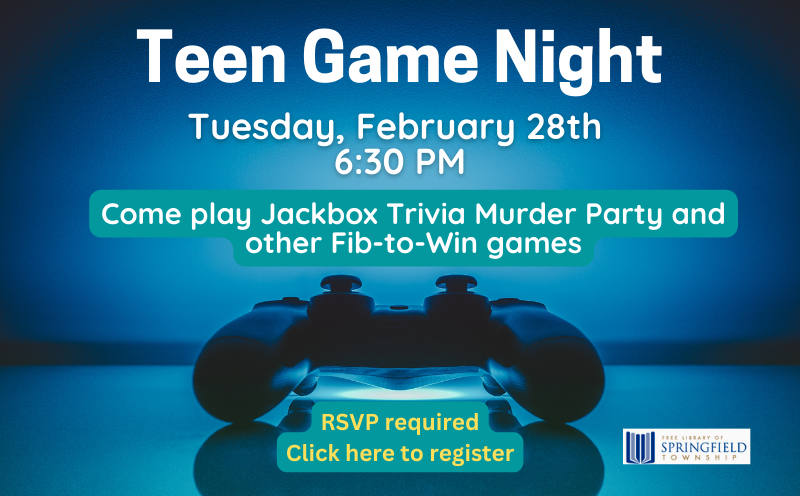 TUESDAYS, 3 TO 4:30 PM
Come hang out in the teen section every Tuesday! Activities will vary each week. Games, trivia, movies, crafts, and more! Just drop in and have fun.
Every 2-3 weeks there will be a new craft project available for you to pick up in the teen section of the library. Supplies and directions will be included.
Virtual Content


Check out our YouTube channel! You'll learn how to use some of our online resources and can watch tutorials on craft and science projects. Videos feature library staff members!