Springfield Township Sports
The Springfield Township community possesses a strong passion for athletics. The Springfield Township Parks and Recreation Department facilitates several sport leagues for youth participants throughout the year. In addition to Township facilitated programs, the Springfield community offers a variety of athletic programs. Please utilize this page as a resource and contact the respective organizer with any questions or concerns.
Township Facilitated Programs
Fall Soccer League
Pee Wee Soccer League: Boys and Girls Co-Ed
Season: September through November
Ages: 4 – 5 years old
Youth Soccer League: Boys and Girls (not co-ed)
Season: September through November
Ages: 6 – 8 years old
This recreational soccer league provides an opportunity for the participants to have fun, learn the sport and develop life skills including a lifelong love of the game. Each player is assigned to a team without regard to his/her abilities.
---
Winter Basketball Leagues
Intramural Recreation Basketball: Boys and Girls (not co-ed)
Season: December through February
Grades: 1 - 8
The recreation basketball league is designed to build athletic skills, character, and confidence. This program develops the athlete mentally, athletically, and socially. 
.
---
Spring & Fall Travel Softball League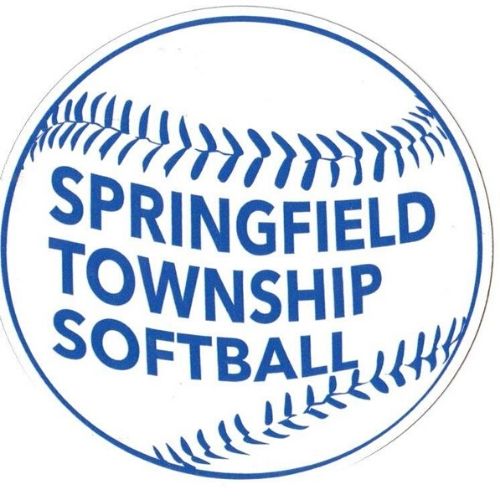 Fall Travel
Fall Season: September through November
Ages: 12 – 15 years old
Spring Travel
Spring Season: April through June
Ages: 10 – 18 years old
Springfield teams participate in the Inter-Community Girls Softball League (ICGSL) against Abington, Ambler, Ardsley, Cheltenham, Glenside, Jenkintown, Roslyn, Upper Dublin & Whitpain. Evaluations will be conducted after the close of registration. All registered players will be assigned to a team.
---
Community Facilitated Programs
* These programs are not facilitated by Springfield Township Parks and Recreation. Please contact the respective club for details. 
St. Genevieve CYO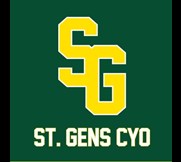 Website: http://stgenevieve.website.sportssignup.com
St. Genevieve Catholic Youth Organization (CYO) is a chartered member of the Archdiocesan Youth Ministry Program. As such, athletic programs sponsored by St. Genevieve CYO shall at all times reflect the CYO mission statement of the Archdiocese of Philadelphia. 
Fall (registration in August)
Football (boys, grades 4-8)
Cross Country (boys & girls, grades 4-8)
Volleyball (girls, grades 5-8)
Winter (registration in October)
Basketball (boys & girls, grades 3-12)
Spring (registration in February)
Track & Field (boys & girls, grades 2-8)
Baseball (boys, grades 5-8)
Volleyball (boys & girls, grades 9-12)
---
Springfield Little League Baseball
Ages: Boys 4 – 12 years old
Website: https://springfieldbaseballclub.org
Springfield Little League aspires to teach children the ideals of good sportsmanship, honesty, loyalty, courage and respect for authority, so that they may be well adjusted, stronger and happier children and will grow to be good, decent, healthy and trustworthy citizens. To achieve this, SLL strives to ensure that every player:
Is coached using the principles of Little League Baseball
Has fun playing the game
Feels like an important part of the team regardless of performance
Learns "life lessons" that have value beyond the playing field
Learns the skills, tactics and strategies of the game and improves as a player.
SLL is committed to creating a culture in which coaches, parents, fans, umpires and athletes work together to achieve our mission.
---
Springfield Little League Softball
Ages: Girls 5 – 12
Website: https://www.springfieldlittleleaguesoftball.com
The primary goal of this organization is to provide girls ages 5-12 the opportunity to develop their softball skills and knowledge of the game in a fun, safe and positive environment. Our league philosophy goes beyond just teaching the skills needed on the field. We want to provide the girls a foundation of confidence, team work, and commitment that will set them up for future success on and off the field and create memories that will last a lifetime.
---
Springfield Soccer Club
Ages: 5 – 18 years old
Website: https://springfieldsoccer.org
The Springfield Soccer Club is committed to provide support and information to our coaches, players, and parents to make your travel soccer experience worthwhile.
---
Spartans Lacrosse Club
Ages: Pre K - Grade 8
Spring Season (registration opens in November)
Website: https://spartanslacrosseclub.teamsnapsites.com/
Spartan Lacrosse Club was founded in 2000 to give the boys in Springfield Township and Chestnut Hill an opportunity to play "the fastest game on two feet".  The goal of the coaches and the program directors is to teach the boys the fundamental skills of an incredibly exciting sport while having a lot of fun. The modest aspiration of the club is to enable those skills to help the boys make and play on their high school teams. Instilling respect for: The traditions of the game, coaches, teammates and opponents is an overarching objective of every practice.
The Club has experienced steady growth throughout its 20 years. Many players have gone on to play in local high schools, some have gone on to play in college and even professionally. (Including alumni who have won national championships in college and world championships at the pro level)
---
Spartans Girls Lacrosse Club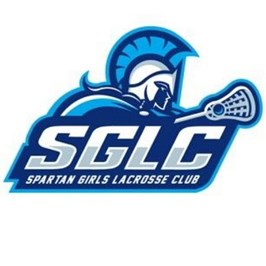 Ages: Pre K - Grade 8
Spring Season (registration opens in November)
Website: https://www.spartangirlslacrosse.org/
The Spartan Girls Lacrosse Club (SGLC) is a non-profit volunteer based organization based in Springfield Township, dedicated to offering educational and competitive lacrosse programs for school aged girls. The programs are designed for girls in 1st-8th grade. At each level, players focus on developing the skills necessary to succeed both on and off the field. The season run from early March through May.