Weekly Police Blotter
Disclaimer: The Police Blotter is a summary of incidents logged into our records management system. It does not report on all police calls or events, nor all details related to the specific incident.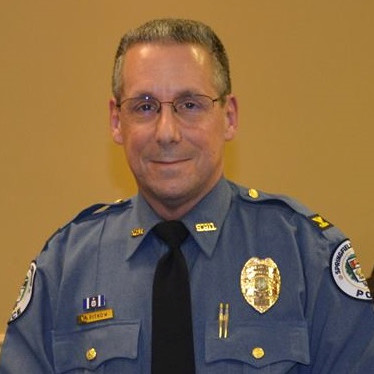 Welcome From the Chief of Police
Police Chief Michael E. Pitkow
On behalf of the men and women of the Springfield Township Police Department, welcome to the police page. We appreciate you taking the time to visit and hope that you find this site both informative and interesting.
Springfield Township is a passionate community with historical roots. As the Township continues to attract new residents, our population continues to grow to over 19,500 residents. With support from our community, the Springfield Township Police Department is committed to fair and impartial enforcement of the laws, crime prevention, safeguarding the quality of life, and providing assistance to victims of crime. We are fortunate to have active and concerned neighbors and community leaders who have worked with us to develop these effective partnerships.
The Springfield Township Police Department is dedicated to maintaining high standards of professionalism and integrity. Our mission is to protect and serve the residents of our diverse community. We value the trust placed in us by the community we serve and will be diligent in our efforts to uphold that trust. We continue to identify new and innovative ways to address crime and quality of life concerns in Springfield.
Thank you for visiting!
Michael E. Pitkow
Chief of Police