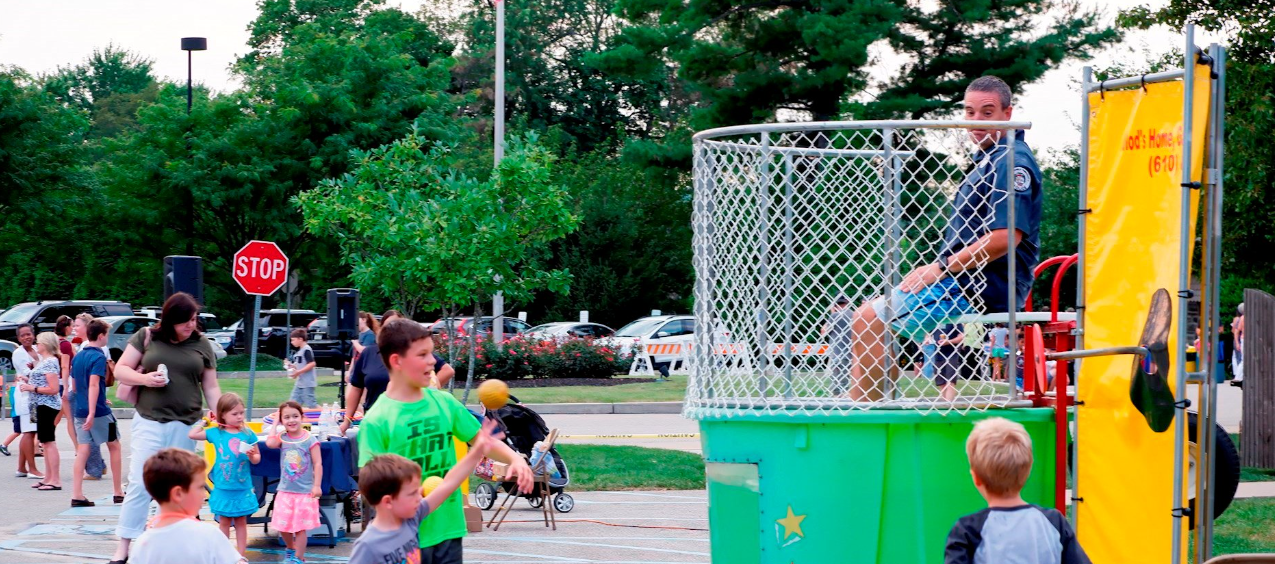 Jul 26, 2022
General News
National Night Out is back! Join Springfield Township Police Department on August 2nd from 6:00pm - 9:00pm at the Springfield Municipal Complex for music, food, games, and much more to enjoy. Don't miss out on the opportunity to dunk one of our officers in the dunk tank! 
What Is National Night Out? 
National Night Out enhances the relationship between neighbors and law enforcement while bringing back a true sense of community. Furthermore, it provides a great opportunity to bring police and neighbors together under positive circumstances. Traditionally, it is celebrated on the first Tuesday in August.  
NNO 2019