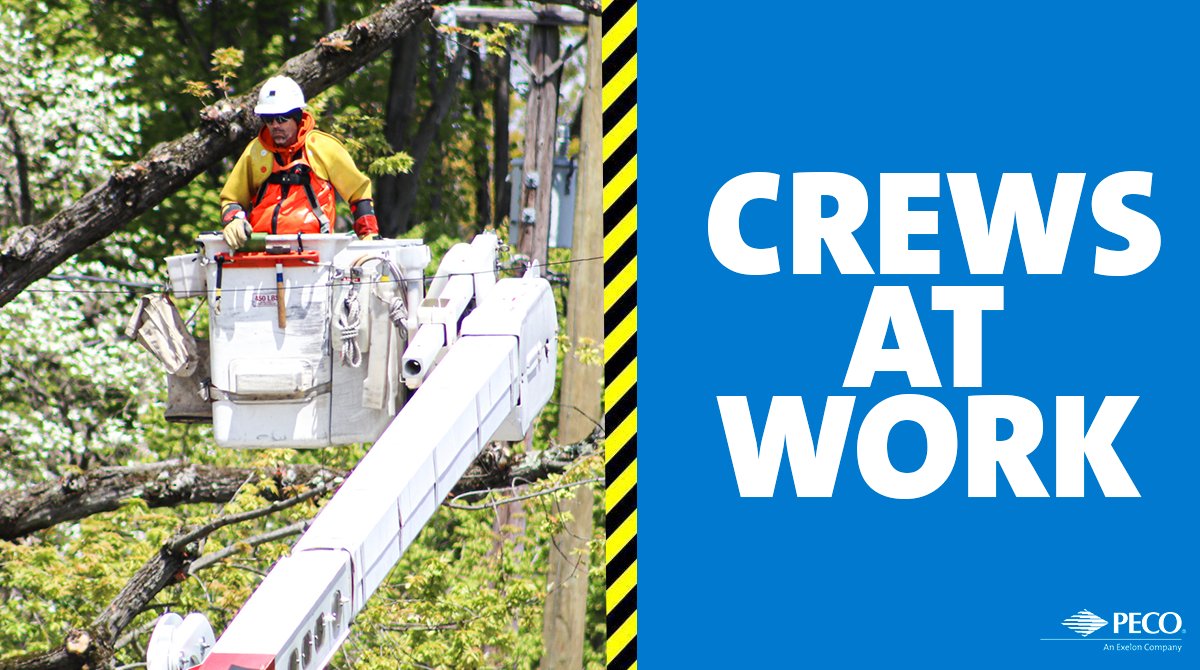 Apr 16, 2021
General News
PECO will be conducting utility infrastructure improvements in several neighborhoods in Springfield Township from April through September 2021. The work will occur along the following streets in Springfield Township:
Paper Mill Road,
Farrell Road,
Wainwright Road,
Patton Road,
Carlisle Road,
Marshall Road,
Bailey Road,
Curtis Terrace
This project is part of PECO's Reliability & Resiliency Plan to invest $1.36 billion through 2025 on targeted reliability-focused infrastructure investments. These accelerated investments will help strengthen the local electric infrastructure to better withstand more frequent and damaging storms, deliver enhanced reliability for our customers, and enable the adoption of clean energy resources.
Crews may need to temporarily interrupt service to safely complete some of this work. We will work with local residents to ensure they are informed in advance of our activities and any planned interruptions. To ensure you receive all outage updates, please confirm that your phone number is accurate in our system through "MyAccount" at peco.com/myaccount or by calling PECO at 1-800-494-4000.
Any and all questions pertaining to this work can be directed to PECO by calling 1-800-494-4000.